Kamal Oghly is a professional photographer with over 35 years of experience.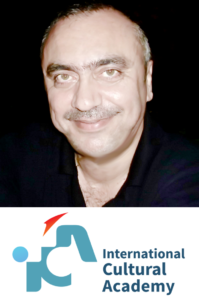 Specialized in documentary photography.
Implemented several important projects in Syria like:
The concept of citizenship and human rights with the European Union embassy in Syria in 2004.
Visual documentation to support sustainable development studies with the United Nations in 2005.
Monitoring and documenting the needs of marginalized areas in the Syrian rural areas with the Syrian state in 2007.
Director of activities and coordinator for many years of the Sindyan Cultural Festival, which is the first international civil festival in Syria that started in 1994 and stopped in 2011 due to the uprising and then the war taking place in Syria.
A visual documentation project for Sufi groups and their impact on society in Sudan.
He has been implementing several courses in professional photography for youth in Turkey from 2016 until now.
He is also working on a cultural project in partnership with a group of international centers and cultural organizations under the supervision of the Goethe Institute.
Certified trainer and head of the photography department and member of the Research and Studies Department of the International Cultural Academy in Germany.
Participated in many exhibitions in Syria, the Arab world, and Europe.
The last exhibition he participated in was in France in 2019, and its topic on the Syrian ruins and antiquities that have been stolen and destroyed because of the war.
He traveled a lot and learned a lot from the cultures of the people he communicated with.
His artistic and cultural target is to spread the culture of image and develop tools for understanding and analyzing the visual language, being the most important and easiest element today to spread culture and knowledge and exchange experiences and benefits between different peoples, as a result of the tremendous development for the elements of visual communication.
Currently reside in Ankara the Turkish capital.